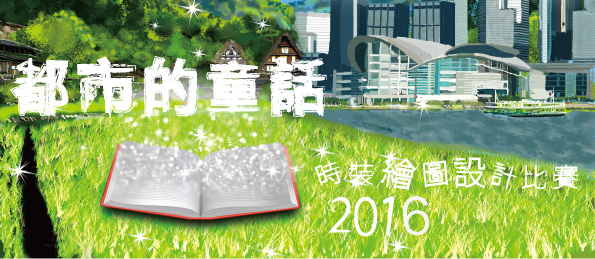 Fashion Design Illustration Competition 2016
Aims / Objectives
It aims to provide opportunities for secondary school students to develop their interest in fashion design and to showcase their creativity and talent in fashion illustration.
Eligibility
The competition is divided into 2 groups, Junior Secondary (Secondary 1 to 3 students) and Senior Secondary (Secondary 4 to 6 students).
Theme & Format
The theme of the competition is "Fairy Tale in the City". The design ideas should be based on the elements of a famous fairy tale. (e.g. Little Red Riding Hood, Cinderella, etc.) The participants of Senior Secondary group have to design a daily-wear outfit, while the participants of Junior Secondary group have to design the prints on a T-shirt.
How to Enroll
1. Participants can only submit one design and have to submit the following:
– fashion design illustration of outfit (for Senior Secondary group) or the T-shirt's prints design (for Junior Secondary group) (one piece of A3 size paper only)
– design idea (100 words at most on A4 size paper, either English or Chinese)
– completed Application Form at Appendix (the form should be pasted at the back of the fashion design illustration)
2. There will be 10 winners for each group. The results of the competition will be released on 18 March 2016 and the winners will be informed individually.
The winners of senior group would be invited to join the upcycle fashion workshop organised by the Fashion Academy. And the winners of junior group would be invited to experience the latest garment printing technology at our Fashion Tech Centre of the Authority and print their design out.
3. Schools interested in the competition are required to deliver in person the related documents to the Clothing Industry Training Authority, 63 Tai Yip Street, Kowloon Bay, Kowloon on or before 5:30 p.m. of 11 March 2016.
Enquiries
For enquiries, please contact Ms. Anna Lau 2263 6353 / Ms. Loretta Fung 2263 6302 or email toinformation@cita.org.hk。