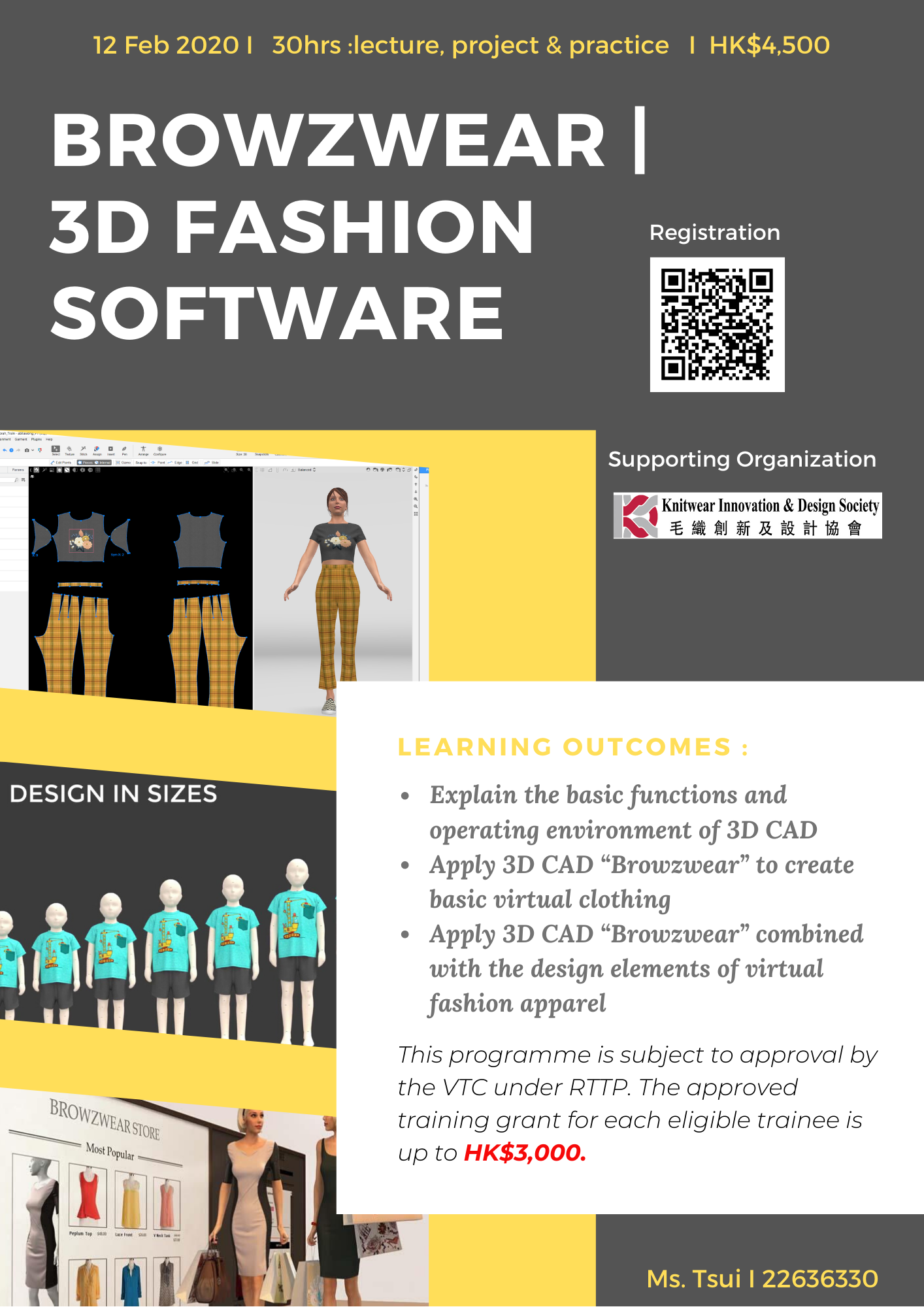 New course: Browzwear | 3D Fashion Software
This programme is a registered public training course under the Reindustrialisation and Technology Training Programme (RTTP). The approved training grant for each eligible trainee is up to HK$3,000. More details: https://rttp.vtc.edu.hk/ 
Objective
The 3D software system "Browzwear" course enables students to learn the basic skills of 3D in the development of garment production.
Learning Outcomes
Upon completion of this course, students will be able to:
Explain the basic functions and operating environment of 3D CAD.

Apply 3D CAD "Browzwear" to create basic virtual clothing.

Apply 3D CAD "Browzwear" combined with the design elements of virtual fashion apparel.
Registration: https://www.cita.org.hk/en/course/browzwear-3d-fashion-software/