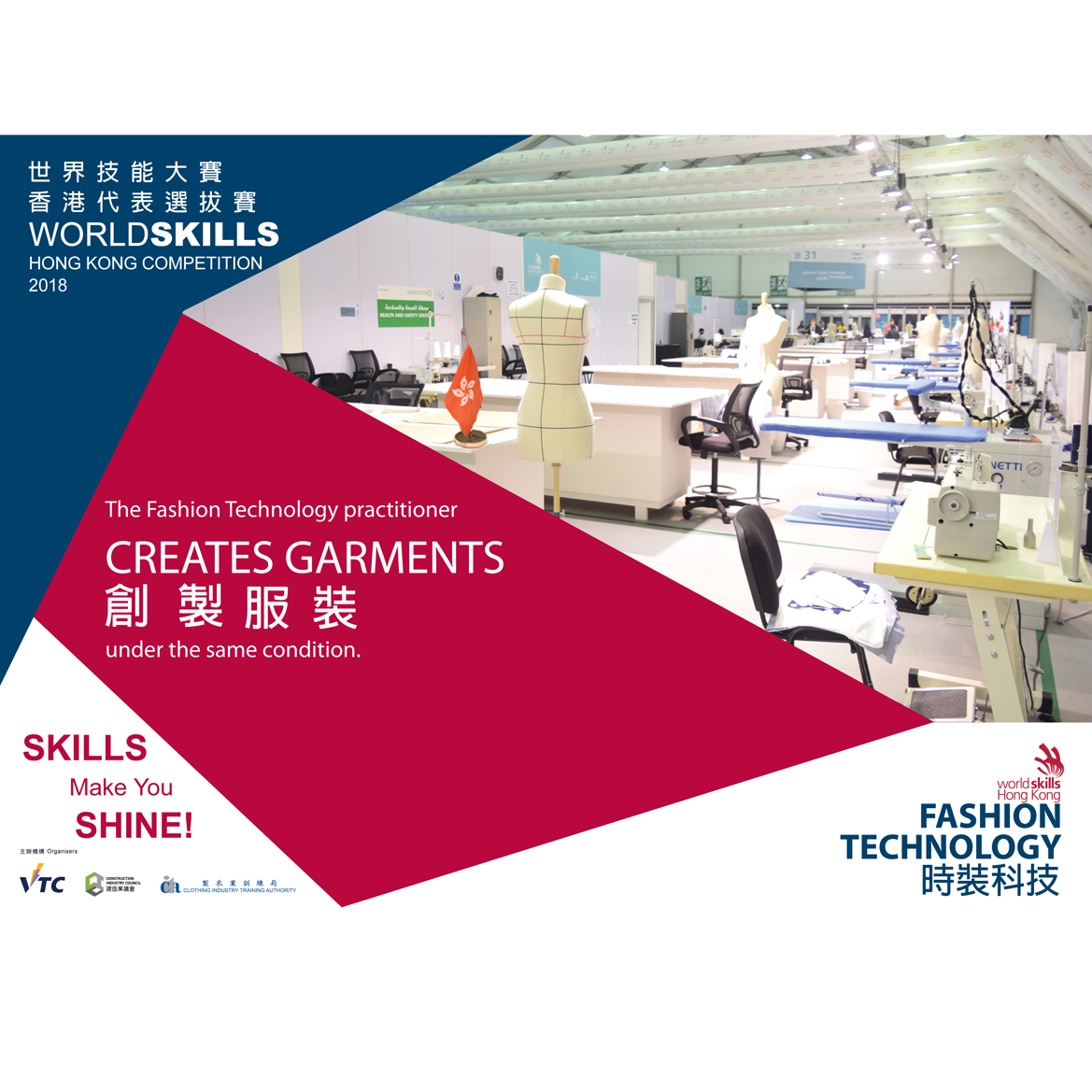 Worldskills Hong Kong Competition 2018 – Fashion Technology is now open for application
WorldSkills is the global hub for skills excellene and development. Through international cooperation and development between industry, government, organization, and institution. Today WorldSkills represents 51 skills in 59 member working together with youth, educators and industries to help prepare the workforce and talent of today for the jobs of the future.
The WorldSkills Hong Kong Competition 2018 includes 24 trades with six categories, including Construction and Building Technology, Creative Arts and Fashion, Information and
Communication Technology, Manufacturing and Engineering Technology, Social and Personal Services as well as Transportation and Logistics. The Authority is organising the Fashion Technology trade as usual, for those  with relevant work experience or knowledge or respective skills born on or after 1 January 1997 is welcomed to apply now. For details, please click here.