Date:
5th May 2023 (Friday)
Time:
3:00 p.m. – 5:00 p.m.   (Reception starts at 2:30 p.m.)
Venue:
1/F Lecture Hall, Clothing Industry Training Authority (CITA)
63 Tai Yip Street, Kowloon Bay (Kowloon Bay MTR Exit A / near Telford Plaza II)
Language:
English
Fee:
Free of Charge
Programme
3:00 p.m. –

3:30 p.m.

Exploring the Benefits of OEKO-TEX® ORGANIC COTTON Certification: Combining Harmful Substance Testing and Traceability for Organic Cotton Materials

Ms. Linda Wegelin, Group Market Development Manager, TESTEX

Linda will present the OEKO-TEX® ORGANIC COTTON program, a certification system for textiles which have been tested for the use of genetically modified organisms (GMOs) and harmful substances. The presentation will focus on the growing demand for sustainable and environmentally friendly materials and how this certification meets that demand. The OEKO-TEX® ORGANIC COTTON program offers greater transparency and traceability in the textile supply chain, with four different product classes and two annexes that provide full coverage of the chain of custody and compliance with numerous harmful substance limit values and worldwide regulations. Our speaker will explore how this certification provides a recognized label for textiles tested for the presence of GMOs, pesticides and harmful substances and practical assistance for quality assurance. Moreover, the presentation will cover the additional benefits of this certification, including access to a global network of raw materials and business partners. By the end of the presentation, attendees will have a better understanding of how the OEKO-TEX® ORGANIC COTTON certification can benefit their business and contribute to a more sustainable future for the textile industry.

3:30 p.m. –

4:00 p.m.

Navigating the Latest Updates and Changes to OEKO-TEX® Certification Labels for Sustainable Textile Production

Mr. Raymond Kong, Market Development Manager – Asia Pacific, TESTEX Hong Kong

Raymond will analyse the most recent changes and updates to the OEKO-TEX® certification labels, which include OEKO-TEX STANDARD 100, LEATHER STANDARD, STeP, MADE IN GREEN, and ECO PASSPORT. These updates were implemented on 1st April 2023, and are intended to enhance the transparency and sustainability of textile and leather production. We will explore the reasons for these changes, which includes the need to address emerging environmental and social challenges, enhance supply chain traceability and accountability, and introduce a carbon and water footprint calculator under STeP certification. Moreover, we will emphasise the additional benefits of these certifications, such as improved brand reputation, access to a global network of raw materials and business partners, and practical guidance for quality assurance. By the end of this seminar, you will have a clearer comprehension of the latest changes and updates to the OEKO-TEX® certifications and labels, as well as how they can assist your textile or leather business in becoming more sustainable and responsible.

4:00 p.m. –

4:20 p.m.

Networking Break
4:20 p.m. –

4:45 p.m.

Sustainable Materials and Fashion: Exploring the Challenges and Opportunities of Ethical Sourcing

Ms. Vickie Au, Founder & Creative Director of V VISIONARY DESIGN STUDIO

The future of our planet relies on sustainable fashion, and V Visionary Design Studio is dedicated to creating fashion that is both ethical and environmentally-friendly by utilizing sustainable materials and production methods, earning consumer trust through certifications, and balancing sustainability with other design factors. Vickie will share her experience on how to strike a balance between design and sustainability in fashion, including using sustainable materials and production processes, obtaining third-party certifications to gain consumer trust, and navigating other factors that influence fashion design.

4:45 p.m. –

5:00 p.m.

Q&A Session
Remarks: The organiser and co-organiser reserve the right to change the programme, content, session, speakers, format and schedule of the webinar without prior notice.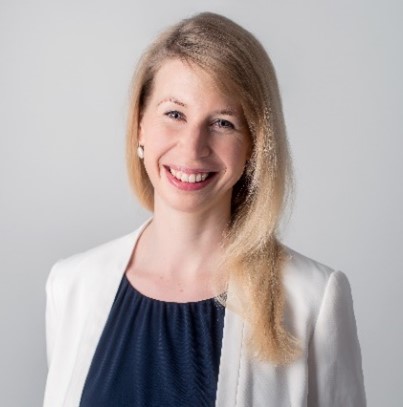 Ms. Linda Wegelin
Group Market Development Manager, TESTEX
Linda Wegelin is a dynamic marketing professional with several years of experience in the sustainability sector, particularly in uncovering environmental hotspots along supply chains. As a business strategist she takes decisions with both an environmental conscious and a customer-centric approach.
As Group Market Development Manager, Linda's aim is to build bridges between brands and retailers and to help bring more transparency into their supply chains, therefore promoting consumer confidence in their products.
Working with a number of Fortune 500 corporations she grew to understand the pain points of brands and retailers in the area of corporate responsibility. To strengthen her business acumen on an academic level Linda earned an Executive MBA at Warwick Business School in 2018 and a certificate of advanced studies in Customer Experience Management in 2021. To stay up to date on what the market needs she is currently completing an Executive Education at the University of Cambridge on Circular Economy and Sustainable Strategy as well as a course on Sustainable Fashion at the Copenhagen Business School.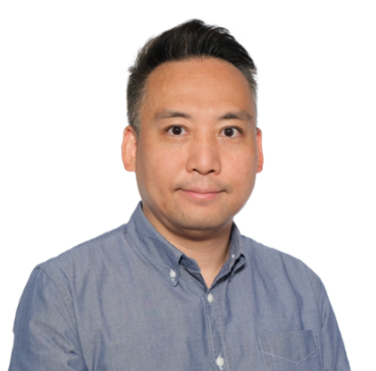 Mr. Raymond Kong
Market Development Manger – Asia Pacific, TESTEX Hong Kong
Raymond Kong is the Market Development Manger – Asia Pacific at TESTEX Hong Kong. He has more than 25 years of experience in Sales and marketing, Business Development and quality management in textile industries.
He is responsible for manage and develop strong relationship with existing and new key customers for OEKO-TEX ® products by continuously proposing solutions that meet customers' needs in Asia Pacific. Identify and capture business building opportunities to expand the market share for the company. Provide excellent service and solution in order to help the customer to achieve the sustainable goal for the company.
Prior to his role at TESTEX, Raymond worked as Head of Product Asia at Wendler Interlining HK who responsible for technical service, new product development and compliance project for the customers in Asia.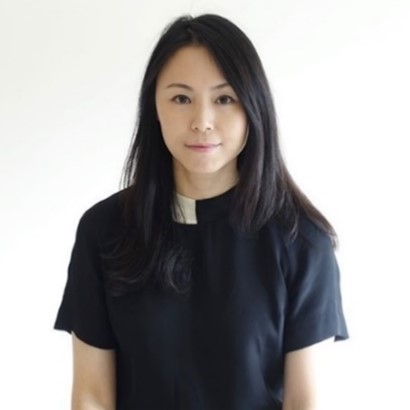 Ms. Vickie Au
Founder & Creative Director of V VISIONARY DESIGN STUDIO
Designer Vickie AU, experienced Fashion Designer with a demonstrated history of working in the apparel and fashion industry for twenty years, skilled in trend analysis, corporate's branding, fashion design and education.
She established "V Visionary Design Studio" on 2018 with the focus on sustainable fashion and launched her sustainable fashion brand "V VISSI" on 2019.
In addition, Vickie extended her business not only in sustainable fashion but also with the goal of "Fashion for Good". She developed the social innovation team, "Look Cool Do Good" to execute the empowerment with the community, fashion industry stakeholders and corporates through "Collaborative, Innovative and Sustainable" to co-create her products and services with the sustainable and community empowerment concept. She awarded the funding from Create Hong Kong and SIE Fund to support her "Fashion for Good" business concept on "Creativity, Transformation, Sustainability".
About TESTEX
TESTEX is a globally operating, independent Swiss testing and certification organisation with focus on textile and leather testing. Founded in 1846 and originally known as the "Seidentrocknungsanstalt Zurich", the TESTEX Group now operates more than 30 branches with more than 300 employees worldwide from its head office in Zurich. TESTEX is a member institute of the OEKO-TEX® Association and the official representative in Australia, Canada, the P.R. China, Hong Kong, Indonesia, Malaysia, New Zealand, the Philippines, Switzerland, South Korea, Taiwan, Mauritius and Madagascar. For more information visit us at www.testex.com and follow us on Twitter and LinkedIn
About V VISIONARY DESIGN STUDIO
V VISIONARY DESIGN STUDIO is managed by VICKIE AU, the Founder and Creative Director. With more than 20 years of experience under her belt, Vickie established her Fashion Design Consultancy Company, V VISIONARY on 2018 with the positioning of "Fashion for Social Good", and the brand "V VISSI:revisit" in 2019 with sustainable and intelligent fashion for the global audience.
Guided by the concept of Sustainable, Innovative, Collaborative, V VISIONARY targets to co-created with the experienced-profession, fashion & apparel stake holder to design and customise sustainable and ethical products. V VISIONARY is the one-stop solution that helps your business make socially and environmentally conscious choice.
V VISIONARY also assists some NGO/social enterprise and corporate for the business matching and giving the opportunity to both of them to co-create the product and service in a way of shared value and sustainability approach.
Both the mission of "V VISIONARY" and "V VISSI:revisit" is doing with the products and services by re-examining and re-inventing from material to supply chain in the fashion industry, revisit what we dress, extend the learning process and influence the way of living, not only for the industry, but the public with a new and sustainable lifestyle.
MORE DETAIL
Phone
Email
Enrolment Deadline: 4 May 11:59 p.m.