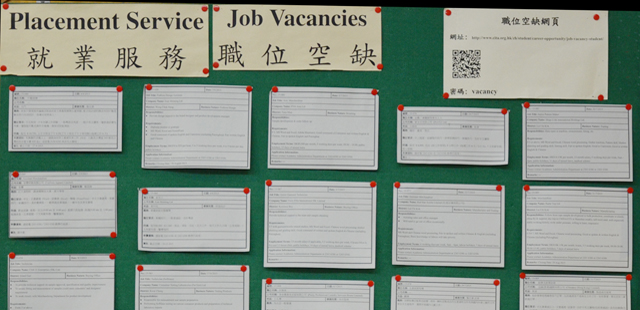 CITA provides a comprehensive range of free employment service to help our graduates to find jobs and employers in the clothing industry to fill their vacancies with suitable talents.
Graduates may browse the vacancies through the website and search suitable jobs, and apply for jobs through referrals by CITA.
Vacancies provided by employers are publicised in CITA website and notify our graduates through email, also posted on the notice board at our Training Centre. Employers who are interested in providing job vacancy, please download the Vacancy Order Form here, then fill it in and return the completed form to CITA by fax or email started on the form.
Certificate of exemption of employment agency: 047