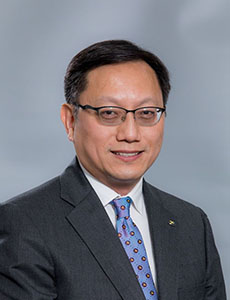 The year 2021 has been another difficult and extraordinary year, with the pandemic continuing to impact the global economy, business activities and our social life. Despite the difficulties we faced, I am pleased to report that the Authority has stayed agile in addressing the challenges and striving to fulfil our mission of nurturing professionals for the industry.
Nurturing Professionals
The pandemic has changed the way companies do business and accelerated the pace of digital transformation. Under this new paradigm, the Authority is actively supporting the development of the new digital economy by enhancing the application of digital skills and knowledge among students to support the industry in building a digital and sustainable future. To this end, we have strengthened the digital and sustainability elements of our curriculum to provide market-oriented programmes that will equip students to excel in the digital age.
VPET Education
To promote VPET education, the Authority published the second version of the Specification of Competency Standards (SCSs) in March 2021. The SCSs set out the knowledge, skills and competency standards for establishing comprehensive and precise human resources and training framework for the fashion industry.
In December 2021, the Education Bureau appointed the Authority as the Assessment Agency to provide Recognition of Prior Learning (RPL) assessment service for the fashion industry. The RPL mechanism can provide an alternative route for fashion practitioners to gain recognition for their working experience and professional skills acquired in the workplace, thus enhancing their advancement opportunities in learning or occupation.
Industry Connections
To promote sustainable development, the Authority has recently launched several projects to deal with environmental issues, including a significant event, the Fashion Summit (Hong Kong). The two-day conference brought together more than 40 speakers worldwide to deliver keynote speeches and panel discussions on various sustainability issues in the fashion industry.
In 2019, CreateHK sponsored the establishment of the Sample Development Centre to assist Hong Kong fashion designers in creating prototype samples to support them in building their brands. In the past two years, the Centre has produced over 1,000 samples.
Fruitful Results
Looking back on our journey over the year, I want to thank the Members, the industry and our partners for their unwavering support and assistance. In particular, I would like to express my sincere gratitude to our outgoing Executive Director, Professor Philip Yeung, for his achievements in spearheading many significant developments over the past years. I would also like to take this opportunity to express my sincere thanks to the management and all staff for their unfailing efforts and dedication.