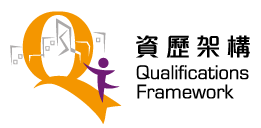 Part-time Diploma Programmes (QF Level 3) listed on Qualifications Register (QR)
The Authority is going to offer two QF level 3 diploma programmes, namely the Diploma in Fashion Product Development and Diploma in Fashion Creation Technology. They have gone through the accreditation process of the Hong Kong Council for Accreditation of Academic and Vocational Qualifications and are recognized under the Qualifications Framework.
For more details of the two programmes, please visit https://www.cita.org.hk/en/student/part-time-programmes/.
Should you have any queries, please call us at 2263 6300 or 2263 6386.